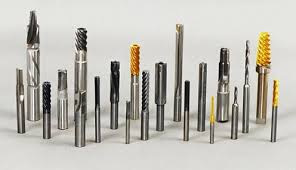 After a period of time, some are only responsible for purchasing the tool management project has been eliminated, because technology vendors can not provide tools, services, some reasons of failure is that they attempt to put the tool service with high technology is the use of standardized practices. These commercial operation based tool management did not reach the expected the effect, companies had to abandon such cooperation. Summarizes the lessons of failure, some high-tech manufacturing enterprises realize tool manufacturer is the right partner of tool management, the enterprise must choose the correct business tool management services according to their own needs.
Supplier can provide modular tool management services, through the service structure of the module, all can meet the different requirements of customers. In the tool management system framework, a tool for tool management, purchasing and warehousing, testing new development tools, application and engineering of each service module.
The application contains each process optimization technology process; project task is in accordance with the drawings of all parts of the machining process of cutting tool design, configuration; processing engineering including processing and process optimization of processing and developing new application.
The acceptance and implementation of tool management project, the key point is to serve is the production process of existing or completely new. For an existing production line implementation of tool management project, must overcome from the internal resistance, should be fully demonstrated, and before and after the implementation of the project cost management tool detailed comparison.