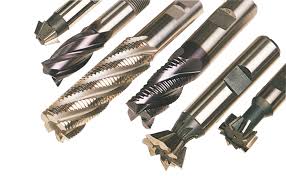 The company announced an expansion of replaceable convertible bit. The drill is a series of large diameter pieces (from 26.0 to 41.0 mm in diameter) with two effective cutting edges for high speed and high productivity.
The clamping system of the drilling system USES a unique wrong asymmetric seat and a screw setting, which can easily be replaced by simple loosening and fastening screws. Since a new bit can be installed without taking the drill down from the spindle, the complete reset and reindexing process is eliminated, thus shortening the replacement time of the entire tool. By replacing the head screws regularly, the drill can take longer to reduce processing costs and inventory requirements.
The drill is supported by a wide contact area on the seat so that the drill can withstand high cutting force during high feed drilling. Insert seat design with high precision, excellent repeatability and minimal output.
The cutting edge is the adhesion of the highly reliable CH725 coating. Extending tool life is achieved through the combination of cutting edge geometry and grade characteristics.
By shortening the time of cutting tool and eliminating the cost of regrinding, the production efficiency is improved, and the total machining cost is reduced.
The company's general drilling line includes precision drilling for precision drilling of silver and diamond. These decompression drills provide versatility and reliability.
The diamond RH56 is an inch diameter round handle suitable for an inch – in – holder bit. Regular flutes and total length allow minimum adjustment of drilling machine. Suitable for low – to moderate tensile strength of various materials.
The features of the precision twist drill RH57 are three planes with a diameter of an inch and a corrected anti-skid.
Precision twist drill RH56CO is produced by high quality cobalt steel to improve hardness, wear resistance and heat resistance. Its feature is a 118 self-centered point of separation, with precise positioning and easier insertion. RH56CO is an ideal tensile strength material with high tensile strength, which can produce high cutting temperature, such as high alloy steel, iron castings, stainless steel and other difficult materials.